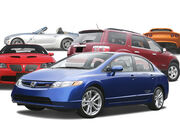 Hi, welcome to Autopedia! Thanks for your edit to the Straight-four engine page.
Please leave a message on my talk page if I can help with anything! -- Aldrich.uyliong (Talk) 20:36, June 9, 2012
You're doing some good work on this wiki. --Hockeyben (talk - contribs) 16:33, June 12, 2012 (UTC)
Thanks for the thumbs up :D. Theroadrunner95 15:46, June 13, 2012 (UTC)
Subaru 22B
Edit
Thanx for redoing that page for me, man! I was trying to figure out how to put the picture up myself. BLW1500 (talk) 17:49, January 17, 2013 (UTC)
No problem :) (Theroadrunner95 (talk) 12:26, January 19, 2013 (UTC))
RE: Strarford
Edit
I know there were many Stratfords but what are the odds? Thats so cool.
EliteRacing343 (talk) 20:29, February 27, 2013 (UTC)