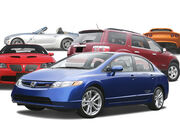 Hi, welcome to Autopedia! Thanks for your edit to the User:HaloRacing343 page.
Please leave a message on my talk page if I can help with anything! -- Horton11 (Talk) 17:39, 13 July 2012
Wanted articles
Edit
Go ahead and create any wanted articles. --Hockeyben (talk - contribs) 15:00, July 24, 2012 (UTC)
RE:Interests
Edit
Sorry, I'm not really interested in any of those three. --Hockeyben (talk - contribs) 15:19, July 24, 2012 (UTC)
Yeah, sure. --Hockeyben (talk - contribs) 15:23, July 24, 2012 (UTC)
RE:Meeting For Improvements
Edit
Does 10:00 AM EST tomorrow work for you?--Hockeyben (talk - contribs) 19:33, July 24, 2012 (UTC)
12:30 PM EST today works for me.--Hockeyben (talk - contribs) 13:59, July 25, 2012 (UTC)
RE: Need Anything?
Edit
OKJ. Veteran (talk) 23:03, July 29, 2012 (UTC)
Information On InfoBoxs
Edit
I just uploaded a Pagani Zonda strip for the Pagani infobox. Can you help me put that in to the infobox?
Thanks:
NoGraffitiesAllowed (talk) 23:32, August 7, 2012 (UTC)NGA
Re: Any ideas on how to make this wiki better?
Edit
In terms of content volume, you guys are doing great! One area where we're seeing wikis grow is video. I see you have 34 videos right now, have you thought about bringing in more test drive videos from YouTube? You might also scan the user list and approach a few recently prodigious users about being promoted to admin status, or to find out how they might want to help out more.
You can also put in a request with our Community Development team here.
BertH
(help forum | blog) 23:08, August 17, 2012 (UTC)
RE: Improvements/Halo Nation
Edit
Following up on your comment about Halo Nation, I did some brief poking around on there, and I saw some possible examples of what you mentioned. It does seem like they have a pretty strict style guide, as is their prerogative, but the blocking policy does not make any reference to consequences for not following the style guide. Determining wiki policy is up to admins, but policies should be clearly communicated. My suggestion is that you and some of the other users approach the admins (or perhaps start with one of the more understanding admins) and ask for clear statement of blocking policy around style issues. A reasonable policy would include being warned a few times before being blocked. I realize you yourself are blocked at the moment. If you and/or other users have already made such an effort on a forum thread or talk page, send me the link(s). Wikia staff typically does not interfere with policy discussions on a wiki, but if the admins are not listening to the community, we can weigh in with some advice. I'd avoid linking to this message when "making your case" to users or admins there. Let me know how it goes. BertH
(help forum | blog) 18:09, August 23, 2012 (UTC)
Country Flags
Edit
I'm having a small issue with graphics for national flags. The lists of drivers and cars tend to use the flags to jazz things up a bit, but I'm finding countries without flags here. Is there any way of fixing that? FYI the missing countries that come to mind right now are Colombia, Denmark, India and Venezuela, but I know there are others that I'm forgetting. Thanks for the help. Will49 (talk) 18:15, October 1, 2012 (UTC)
Hi- Regarding the country flags: I was just hoping that I was doing something wrong, and there was a (moderately) easy fix. I do have an idea of how tough it will be to conjure them up, but that's beyond my abilities. I do have a plan 'b', so it's OK.
RE: Formula 1 Wiki
Edit
The F1 Wiki is interesting, but this Wiki has so many pages to link to, like car manufacturers, engine types, tire manufacturers, etc. I spend a lot of time on the American football Wiki, and when the two main (College and Pro) wikis merged last year, things got a lot easier, with a lot more info to share. I'll probably refer to it a bit, but separating racing from production cars seems foolish. Thanks for the link, though. Will49 (talk) 16:51, October 3, 2012 (UTC)
What's Up!
Edit
Thanx for the welcome, man. Metrorail6000 (talk) 17:38, October 5, 2012 (UTC)
I've looked at the help pages, but I don't see how to format references. I see the code for Cite error: Invalid <ref> tag; refs with no name must have content. but I don't see how to format whatever information is wanted inside the ref tag.
Use this code to get references to appear:

</references>

That should work.--Hockeyben (talk - contribs) 21:41, November 11, 2012 (UTC)
Place of living
Edit
I see you live in Stratford, Connecticuit, I live in Stratford, Warwickshire (UK) :D Theroadrunner95 (talk) 23:11, February 26, 2013 (UTC)
Adding pages from Wikipedia
Edit
Hey-
This is how I copy stuff over from Wikipedia. It should become obvious that you don't have to do all of this stuff in that exact order, but it's a pretty good order.

1) Go to the Wikipedia page you want to copy.
2) Click on "Edit", then click on "Source.
3) Highlight the file, and click on "Copy" in your pulldown menu.
4) Open another tab in your browser.
5) Go to Autopedia (or whichever Wiki you are adding the page to).
6) Under "Contribute" in the upper right, pull down to "Add a Page", then click on "Source" at the top.
7) Paste what you copied into the page.
8) Scroll down to the bottom of the new page, and space down a couple of lines below what you just copied in.
9) On that line, type in {{Wikipedia}}. Definitely include the curly brackets. This gives proper credit for the page originally coming from Wikipedia.
10) Hit Publish.
11) Now go add the proper categories at the bottom. Every page should have at least one category, and here in Autopedia 3 or 4 of them is common.

That should do you. If you have further questions, or you want someone to look the new page over, don't hesitate to ask.
Will49 (talk) 06:43, May 5, 2013 (UTC)