State Limousine
(insert Presidential Seal/Coat of Arms/Standard here)
China
President of the People's Republic of China uses both BMW 7-Series and Mercedes-Benz S-Class[1][2] vehicles. For special occasions, the President is often seen using a Hongqi Limousine.

Current
Red Flag (HongQi)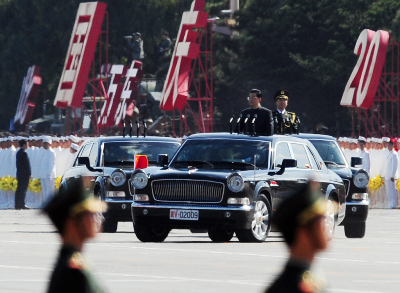 Hu Jintao
Previous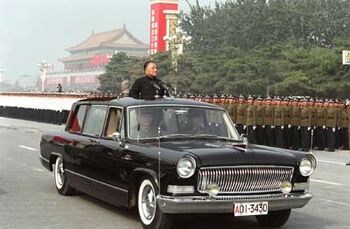 References
External Links
Ad blocker interference detected!
Wikia is a free-to-use site that makes money from advertising. We have a modified experience for viewers using ad blockers

Wikia is not accessible if you've made further modifications. Remove the custom ad blocker rule(s) and the page will load as expected.