Search By Model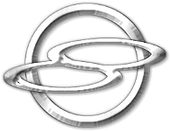 2016 Current Models
(insert vehicle type)
(insert vehicle)
SsangYong Motor Company (hangul:쌍용자동차) is the fourth largest South Korean automobile manufacturer.[1] It was founded as Hadonghwan Motor Company in 1954 and started by building jeeps for the US Army. Beginning in 1976, Hadonghwan produced a variety of special purpose vehicles. After changing its name to Dong-A Motor in 1977, it was taken over by Ssangyong Business Group in 1988 and changed its name to SsangYong Motor. The name SsangYong means twin dragons. In 1991 it started a technology partnership with Daimler-Benz (now DaimlerChrysler). Later, it purchased United Kingdom-based specialty car maker Panther Westwinds.
In 1997 Daewoo Motors bought a controlling stake, only to sell it off again in 2000, because the conglomerate ran into deep financial troubles. In late 2004, the Chinese automobile manufacturer SAIC (Shanghai Automotive Industry Corporation) took a 51% stake of SsangYong Motor Company.
Model lineup
Passenger cars and SUVs
Commercial vehicles
Concept Cars
See also
External links
Ad blocker interference detected!
Wikia is a free-to-use site that makes money from advertising. We have a modified experience for viewers using ad blockers

Wikia is not accessible if you've made further modifications. Remove the custom ad blocker rule(s) and the page will load as expected.