Search By Model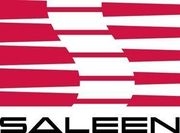 Defunct
Saleen, Incorporated, a specialty vehicle manufacturer, specializes in the manufacture of vehicles for enthusiasts that include technology developed from the Saleen/Allen Speedlab race team, eight-time winners of sports car racing manufacturer championships.
Saleen creates high performance vehicles for street and track. The company also produces and markets a broad line of performance parts as well as offering design, engineering and certification services.
The company, started by former racing driver Steve Saleen, began in 1983. Saleen used his business degree from USC, coupled with experience in his father's manufacturing business, to build the company. His passion for racing also played a part. Steve began autocrossing, then rapidly moved into SCCA pro series (Formula Atlantic, Trans-Am Championship) and then into Indy car racing.
By 1984, the first Saleen street car was ready for sale. It boasted special aerodynamics, an attractive and highly functional cockpit and a precise handling suspension package. The result was a car built as a limited edition model with individual serial numbers assuring authenticity. Later, demonstrating the car's performance, the company's race team brought home a victory for Saleen, Ford and sponsor General Tire at the 24-hour race at Mosport Park in Ontario, Canada.
History
1984 - Saleen Autosport formed by racing driver Steve Saleen. The company introduces the first Saleen Mustang.
1987 - Three-car Saleen team wins driver, team, manufacturer and tire championships in SCCA Escort Endurance Championship with sponsorship from General Tire. Enters a General Tire backed, Ford Ranger-based, Saleen Sportruck in the SCCA Coors Race Truck Challenge, captures two wins.
1988 - Saleen Mustangs finish 1-2-3 at 24 Hours of Mosport for the third consecutive win and gives Ford its first 1-2-3 finish since LeMans in the late '60s. Introduces Saleen Sportruck.
1991 - Wins SCCA Race Truck championship with five victories in six races which moves Steve into a tie for the most victories in the series and provides Ford with the manufacturer's championship. Campaigns Trans-Am series with Saleen Scorcher Mustang and sponsorship from Champion Batteries, secures three top ten finishes.
1994 - Saleen introduces his most impressive product lineup to date including the 351 c.i.d. powered S351, the 480 horsepower Saleen SR.
1995 - Saleen introduces the Speedster featuring a 351 cubic-inch, 371 HP Saleen engine with an optional supercharger that can boost output to 480 HP. Saleen, Inc. forms the Saleen/Allen "RRR" Speedlab with actor Tim Allen ("Home Improvement," "The Santa Clause"). The team sets new track records and won the final race of the SCCA World Challenge series.
1996 - Saleen debuts the 1996 Saleen S281, featuring a 4.6-liter, 215 HP engine. This vehicle offers an affordable entry into the Saleen line of vehicles. Power output from the supercharged S351 rises to 495 HP. The Saleen/Allen "RRR" Speedlab, with teammates Steve Saleen and Tim Allen win the SCCA Manufacturers Championship. Steve Saleen is inducted into the Mustang Hall of Fame with Carroll Shelby.
1997 - Steve Saleen joins the Board of Directors for the Mustang Museum and Professional Sports Car Racing Inc. Saleen/Allen "RRR" Speedlab compete at 24 Hours of Le Mans, marking the Mustang's first return in over 30 years. Saleen clinches the SCCA Manufacturers Championship title for the third time.
1998 - Saleen debuts the Saleen Explorer XP8 Performance Utility Vehicle, its first foray into the sport utility vehicle market. Saleen/Allen "RRR" Speedlab wins both the SCCA Manufacturers' and Drivers' Championship titles.
1999 - Saleen unveils the 1999 Saleen Mustang S281 and S351, featuring dynamic new design, lower cost and higher level of performance. An ex-Le Mans Saleen SR won the Spanish FIA GT.
2000 - Competing in the inaugural Grand American Road Racing season, Saleen captured the GTO Driver's Championship in July and clinched the Manufacturer and Team Championships in the season finale at Watkins Glen. Saleen customer cars participated in the Motorola Cup and the Speedvision World Challenge earning a victory at Lime Rock.
Saleen unveils the S7 at Laguna Seca Raceway, CA, August 19.
2002 - Saleen unveils the S281 Extreme, the world's most powerful (445hp) production Ford Mustang.
Saleen S7R customer teams continue to operate in four series (American LeMans, Grand Am, British GT and Spanish GT) winning 18 out of 40 races and three Drivers' Championships and several more Team and Manufacturers Championships. Also wins 21 poles and sets 23 fastest laps.
Saleen is awarded the assembly and paint contract for the Ford GT.
Twin-screw Supercharger is offered on the Saleen S281 Extreme.
2003 - Saleen begins assembly of Ford GT and other specialty vehicles in new Troy, Michigan manufacturing facility.
20 th Anniversary Saleen Mustang (SA20) is offered.
2004 - While Europe watched, the Saleen S7R captures 1st place win at Imola, Italy, beating home-track favorites Ferrari, Maserati, and Lamborghini, and the debuting Maserati MC12.
Saleen introduces the N20 Focus.
Saleen builds Ford concept vehicles like the Mustang GTR that showed at the New York Auto Show.
2005 - Saleen introduces the S7 Twin Turbo with 750hp.
Saleen debuts all-new 2005 Saleen Mustang line-up. The S281 3-V obtains 330hp, the Supercharged reaches 435hp, and the Extreme ("E") achieves 550hp -- the fastest Saleen Mustangs produced to date.
Saleen debuts new line featuring the Saleen Scenic Roof and Speedster.
Saleen offers 15" disc brake system for the Mustang.
2006 World's Fastest Production Car – Saleen S7 Twin Turbo offered at 1000hp.
Saleen/Oreca Race Team drives the S7 race version and captures the fastest lap and takes the victory at Spa, Belgium.
The fastest Saleen to date, the S281 Extreme, goes into production, boasting 550hp.
Saleen Sport Truck S331 is unveiled at 450hp.
Saleen debuts the Saleen / Parnelli Jones Limited Edition Mustang -- a 1970 retro-style Parnelli Jones Boss 302 in a contemporary form, revealing 370hp in a 302 cid V-8, 3-valve engine.
Saleen opens first retail store – "The Saleen Store" – in Irvine, California.
Saleen Vehicles in Major Films and Television
"Transformers" -- Saleen S281 Extreme -- 2007
"Entourage" -- Saleen S7 Twin Turbo -- 2007
"The Bachelor" -- Saleen S7 and S281 SC -- 2007
"Red Line" -- Saleen S7 Twin Turbo -- 2007
"Bruce Almighty" -- Saleen S7 -- 2003
"Hollywood Homicide" -- Saleen S281 SC -- 2003
"2 Fast 2 Furious" -- Saleen S281 SC -- 2003
"Varsity Blues" -- Saleen S281 Speedster -- 1999
Current Models
S281 Coupe/Convertible(3v, Supercharged, Extreme)
See Also
External Links