Mercedes-Benz SLR Stirling Moss
Mercedes-Benz
aka
Mercedes-Benz SLR McLaren
Mercedes-Benz SLR McLaren Roadster
Production
2009
75 units only
Class
Hypercar
Body Style
2-door, 2-seat Front engined roofless Speedster
Length
length - type here
Width
Width - type here
Height
Height - type here
Wheelbase
wheelbase - type here
Weight
Weight - you get the point
Transmission
5-speed Automatic, RWD
Engine
5.5 litre supercharged V8
Power
641 hp @ N/A rpm
N/A lb-ft of torque @ N/A rpm
Similar
similar (competition)
Designer
Designer (lead designer if it was a team effort)
To conclude its collaboration with McLaren, Mercedes-Benz released a speedster edition of the SLR, named SLR Stirling Moss, with production from July to December 2009. Inspired by the legendary 300 SLR piloted by the eponymous driver, the Stirling Moss will have gullwing doors, no roof and no windows. The car will be approximately 200 kg (150 lb·ft) lighter than the regular model. The top speed is higher than the standard car at 217 mph and will go from 0-60 in 3.4 seconds. The production run is limited to 75 pieces and only certain selected customers that can purchase it.
See Autopedia's comprehensive Mercedes-Benz SLR Stirling Moss Review.
Recent Changes
Edit
Mention any minor facelifts or major changes made to the vehicle here.
Styles and Major Options
Edit
Certain vehicles come in different trim levels or body styles. Features and major options should be mentioned here.
The SLR Stirling Moss has MSRP of €750,000 and will be available only to current SLR owners.
MODEL Trims
Trim1
MSRP
US$1,070,000 (€750,000)
Invoice
$Price1
Gas Mileage
Edit
Add more fields as necessary.
As seen on the FuelEconomy.gov website, the City/Highway MPG averages are as follows:
Trim
Trim1
Trim2
Trim3
Trim4
MPG
c/h
c/h
c/h
c/h
Engine and Transmission
Edit
Specifications, details, graphs, pictures and other information regarding the powertrain is placed in this section.
Performance
Edit
The car's top speed is 350 km/h (220 mph) with acceleration from 0–100 km/h in less than 3.5 seconds. The car is approximately 200 kg (440 lb) lighter than  its predecessor.

Add Photos of the vehicle here.
Please make sure not to use copyrighted photos.
List the colors that the particular <MODEL> is offered in.
Main Competitors
Edit
Unique Attributes
Edit
If there are any features of this vehicle that sets it apart from other vehicles in its class, then mention those unique attributes here.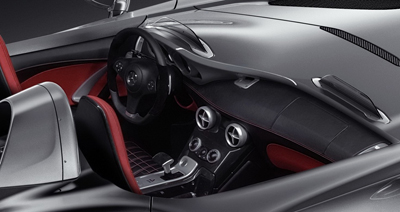 This section should include information on the interior's design, build quality, ergonomics, space (head and legroom, front and rear), features, stowage compartments and overall comfortability and livability. Add pictures wherever applicable and keep information in a third-person point of view.
Resale Values
Edit
Add more fields as necessary.
<MODEL> Year
Year X
Year X-2
Year X-3
Year X-4
Resale Value
$
$
$
$
Criticisms
Edit
Please make sure to keep critiques in a third-person point of view. If using criticisms from a reputable automotive source, then please make sure to cite the quote.
Generations
Edit
Fill in as many as appropriate. Add more if necessary and pictures wherever applicable.
Please make sure NOT to use copyrighted pictures.
Current Generation: (2009)
Edit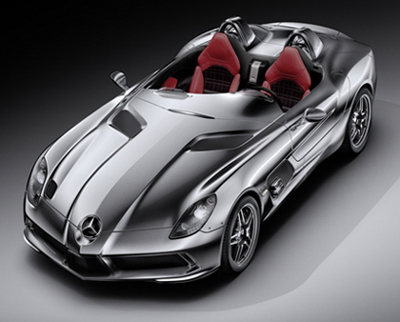 First Generation/Origins (YYYY–YYYY)
Edit
see also Mercedes-Benz 300 SLR for more details
Worldwide
Edit
If the vehicle is sold in other markets worldwide, then this is the section to mention that information. Also, mention if the <MODEL> goes by another name in these other markets.
Design quirks and oddities
Edit
Refer to any pop-culture tidbits about the vehicle in this section.
List out notable awards that the model has recieved while in production. Boldface the company or organization that gives out the award, and Italicize the name of the award.
External Links
Edit
Please include any external sites that were used in collaborating this data, including manufacturer sites, in this section.
News and References
Enthusiast Sites and Discussion Forums
Ad blocker interference detected!
Wikia is a free-to-use site that makes money from advertising. We have a modified experience for viewers using ad blockers

Wikia is not accessible if you've made further modifications. Remove the custom ad blocker rule(s) and the page will load as expected.