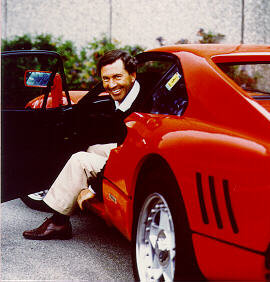 Leonardo Fioravanti (b. 1938) is an Italian automobile designer and CEO of Fioravanti Srl.
He studied mechanical engineering at the Politecnico di Milano, specializing in aerodynamics and car body design. Before founding Fioravanti Srl, he worked twenty-four years with Pininfarina, followed by a position at Ferrari and the director's role at the Centro Stile Alfa Romeo.
Fioravanti designed the Ferrari Dino, the Ferrari Daytona, the Ferrari P5 and P6, the Ferrari 512 Berlinetta Boxer, the Ferrari 365 GT4 2+2 (the forerunner of the Ferrari 400), the Ferrari 308 GTB, and the Ferrari 288 GTO.
His two sons, Matteo, an architect, and Luca, an attorney, have also worked with him at Fioravanti Srl.
References
Edit
Edsall, Larry (September 13, 2004). "Unwavering Passion, 40 Years and Counting". AutoWeek.
External links
Edit
Ad blocker interference detected!
Wikia is a free-to-use site that makes money from advertising. We have a modified experience for viewers using ad blockers

Wikia is not accessible if you've made further modifications. Remove the custom ad blocker rule(s) and the page will load as expected.