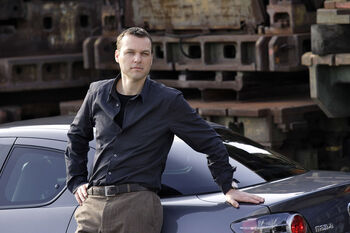 Laurens van den Acker is an automobile designer from the Netherlands. van den Acker joined Ford Motor Company in 1998, eventually becoming chief designer on the Ford Escape before replacing Moray Callum as global head of design for Mazda in May 2006.
He has produced the Mazda concepts Nagare (Los Angeles 2006), Ryuga (Detroit 2007), and Hakaze (Geneva 2007).[1]
External Links
Edit
Cite error: <ref> tags exist, but no <references/> tag was found
Ad blocker interference detected!
Wikia is a free-to-use site that makes money from advertising. We have a modified experience for viewers using ad blockers

Wikia is not accessible if you've made further modifications. Remove the custom ad blocker rule(s) and the page will load as expected.