The Isuzu Gemini was a compact car produced by Isuzu from 1974-2000. As a replacement for the Bellett, it competed against the Dodge Neon, Ford Focus and the Volkswagen Jetta. It also bears relation to the Opel Kadett and the Honda Civic.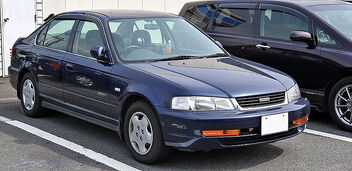 Ad blocker interference detected!
Wikia is a free-to-use site that makes money from advertising. We have a modified experience for viewers using ad blockers

Wikia is not accessible if you've made further modifications. Remove the custom ad blocker rule(s) and the page will load as expected.