Hyundai Entourage
Hyundai
aka
Type aka here, not up there
Production
2007 - 2009
Class
Minivan
Body Style
4-door, 7-seater minivan
Length
202.0 in
Width
78.1 in (including side mirrors)
Height
71.9 in (including roof rails)
Wheelbase
118.9 in
Weight
4400~4629 lbs
Transmission
Aisin 5-speed Shiftronic
Engine
3.8 litre Lambda 90-degree V6
Power
242 hp @ 6000 rpm
251 lb-ft of torque @ 3500 rpm (2007 models)

250 hp @ N/A rpm
253 lb.ft of torque @ 3500 rpm (2008 models)
Similar
Toyota Sienna
Nissan Quest
Dodge Grand Caravan/Chrysler Town & Country
Honda Odyssey
Volkswagen Routan
Designer
Designer (lead designer if it was a team effort)
The Hyundai Entourage is a minivan sold by Hyundai Motor Company in the North American market beginning with the 2007 model year. It is based on the Kia Sedona.
Recent Changes
Edit
For the 2008 models, the engine was boosted and the SE model disappeared. And to cope with that, Hyundai made two package options for the GLS. One is just like a GLS with a bit more options, and the second has more options, comparable to the 2007 SE.
Styles and Major Options
Edit
The basic trim is the GLS model, starting at $23,795. It has no power seats, sunroof, and doors, but it is a good ride. then comes the SE model, which has a driver's power seat and power sliding rear doors and an automatic climate control system. And finally the top of the line trim is the Limited, which starts at $29,895. It has leather seats and power passenger seats and options are a power sunroof and a 13-speaker 660-watt 6-disc CD changing Infinity stereo, while the basic stereo has 6 speakers and 175 watts.
The Limited Trim features a power sunroof and power passenger seat and the 660-watt infinity audio, also found on the SE.
Add more fields as necessary.
MODEL Trims
GLS
Limited
Trim3
Trim4
MSRP
$23,795
$29,895
$Price3
$Price4
Invoice
$Price1
$Price2
$Price3
$Price4
Gas Mileage
Edit
Add more fields as necessary.
As seen on the FuelEconomy.gov website, the City/Highway MPG averages are as follows:
Trim
Limited
GLS
Trim3
Trim4
MPG
16/23
16/23
c/h
c/h
Engine and Transmission
Edit
Engine: Hyundai Lambda 3778 cc 90 degree V6 DOHC with CVVT
Transmission: Aisin 5-speed automatic with override(Shiftronic)
Performance
Edit
Please make sure to write information of the vehicle's performance in a third-person point of view. This section should include information about the car's acceleration figures, handling, braking, etc.
If using information gathered from Road Test articles from a reputable automotive source, then please make sure to cite the quote.
Reliability
Edit
Warranty options and scheduled maintainance information should be mentioned here.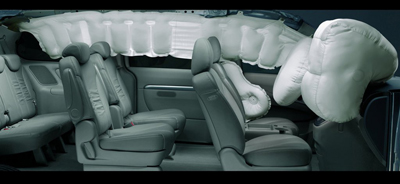 The Entourage and the Kia Sedona were rated by the IIHS as the safest minivans ever built, with 5 stars for both driver and front passenger on frontal impact, and 5 stars for both front and rear seats in the side impact, and 4 stars for rollover. However, according to KNCAP, the domestic carnival got worse results than its american counterpart, partly because air bage are optional . So, the weird thing is, KNCAP does the frontal test at 56 km/h while the IIHS does it at 60 km/h, and still the domestic version got worse results.
Add Photos of the vehicle here.
Please make sure not to use copyrighted photos.
List the colors that the particular <MODEL> is offered in.
Main Competitors
Edit
Unique Attributes
Edit
If there are any features of this vehicle that sets it apart from other vehicles in its class, then mention those unique attributes here.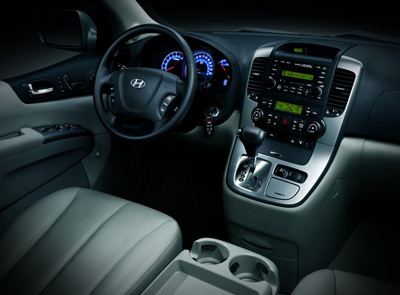 This section should include information on the interior's design, build quality, ergonomics, space (head and legroom, front and rear), features, stowage compartments and overall comfortability and livability. Add pictures wherever applicable and keep information in a third-person point of view.
Resale Values
Edit
Add more fields as necessary.
<MODEL> Year
Year X
Year X-2
Year X-3
Year X-4
Resale Value
$
$
$
$
Criticisms
Edit
The Entourage does not have a navigation system on the list as an option yet. There is said to be on coming in the near future.
Generations
Edit
Fill in as many as appropriate. Add more if necessary and pictures wherever applicable.
Please make sure NOT to use copyrighted pictures.
Current Generation: (2007–2010)
Edit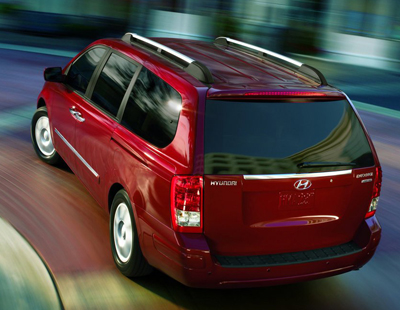 The Entourage only sold for one generation, while its sister product, the Kia Sedona, managed two. But due to slow sales, Hyundai has confirmed that it will discontinue the Entourage and stick with the Sedona before the next generation arrives.
Worldwide
Edit
If the vehicle is sold in other markets worldwide, then this is the section to mention that information. Also, mention if the <MODEL> goes by another name in these other markets.
Design quirks and oddities
Edit
Refer to any pop-culture tidbits about the vehicle in this section.
List out notable awards that the model has recieved while in production. Boldface the company or organization that gives out the award, and Italicize the name of the award.
External links
Edit
Ad blocker interference detected!
Wikia is a free-to-use site that makes money from advertising. We have a modified experience for viewers using ad blockers

Wikia is not accessible if you've made further modifications. Remove the custom ad blocker rule(s) and the page will load as expected.