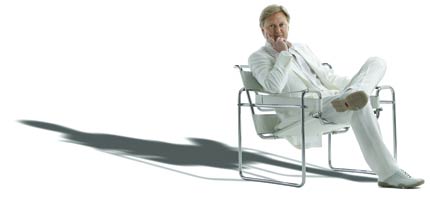 Henrik Fisker is a Danish car designer born in 1963 and an alumni of Art Center College of Design (1986 - 1989). He has worked as Director of Design for Aston Martin and has been responsible for the styling of the BMW Z8 while working under Bavarian marque's Designworks USA studio. He now runs his own coachbuilding firm, Fisker Coachbuild, along with his business partner, Bernhard Koehler.
External Links
Edit
Ad blocker interference detected!
Wikia is a free-to-use site that makes money from advertising. We have a modified experience for viewers using ad blockers

Wikia is not accessible if you've made further modifications. Remove the custom ad blocker rule(s) and the page will load as expected.