Search By Model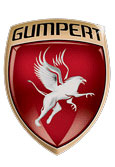 2016 Current Models
Supercar
Apollo
Gumpert Sportwagenmanufaktur GmbH is a German-based company building supercars. The first model produced is the Apollo. Founder and owner of Gumpert Sportwagenmanufaktur GmbH is Roland Gumpert, former head of Audi Sport. Audi scored 2 drivers and 2 constructors World Rally Championship titles during his time there. The company is based at Altenburg, Thuringia.
Models
See Also
External links
Ad blocker interference detected!
Wikia is a free-to-use site that makes money from advertising. We have a modified experience for viewers using ad blockers

Wikia is not accessible if you've made further modifications. Remove the custom ad blocker rule(s) and the page will load as expected.