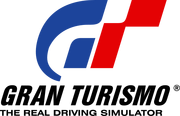 Gran Turismo (Italian for "Grand Tourer" or "Grand Touring", often abbreviated to GT), is a successful Japanese racing video game. Gran Turismo is only produced for the Sony PlayStation, PlayStation 2, PlayStation 3 and PlayStation Portable gaming systems. All of the games are said to simulate the appearance and performance of a large selection of vehicles, nearly all of which are licensed reproductions of real-world automobiles.
Secondary releases
Edit
Upcoming releases
Edit
External links
Edit
Ad blocker interference detected!
Wikia is a free-to-use site that makes money from advertising. We have a modified experience for viewers using ad blockers

Wikia is not accessible if you've made further modifications. Remove the custom ad blocker rule(s) and the page will load as expected.