Daihatsu Copen
Daihatsu
aka
Type aka here, not up there
Production
2002-present
Class
Keicar/convertible
Body Style
2-door, 2-seat convertible
Length
length - type here
Width
Width - type here
Height
Height - type here
Wheelbase
wheelbase - type here
Weight
Weight - you get the point
Transmission
4-speed Automatic, FWD
5-speed Manual, FWD
Engine
0.6 litre (660 cc) turbocharged Inline-3
Power
64 hp @ 6000 rpm
N/A lb-ft (110 Nm) of torque @ 3200 rpm
Similar
Suzuki Cappuccino
Honda Beat
Autozam AZ-1
Designer
Designer (lead designer if it was a team effort)
The Daihatsu Copen is an ultra-compact convertible manufactured by Toyota and sold under the Daihatsu marque sine 2002. The car takes its design cues from the Daihatsu OFC-1 Concept car.
See Autopedia's comprehensive Daihatsu Copen Review.
Recent Changes
Edit
For 2011, Daihatsu updates the Copen with additional standard features for the base trim level as well as the introduction of the Ultimate S Edition that gains a restyled grille, dark colored 15-inch BBS alloys, a Momo steering wheel and gear lever, plus the option of full leather sport seats or a set of Recaro buckets draped in Alcantara. [1]
Styles and Major Options
Edit
Certain vehicles come in different trim levels or body styles. Features and major options should be mentioned here.
Add more fields as necessary.
MODEL Trims
Trim1
Trim2
Trim3
Trim4
MSRP
$Price1
$Price2
$Price3
$Price4
Invoice
$Price1
$Price2
$Price3
$Price4
Gas Mileage
Edit
Add more fields as necessary.
As seen on the FuelEconomy.gov website, the City/Highway MPG averages are as follows:
Trim
Trim1
Trim2
Trim3
Trim4
MPG
c/h
c/h
c/h
c/h
Engine and Transmission
Edit
Specifications, details, graphs, pictures and other information regarding the powertrain is placed in this section.
Performance
Edit
Please make sure to write information of the vehicle's performance in a third-person point of view. This section should include information about the car's acceleration figures, handling, braking, etc.
If using information gathered from Road Test articles from a reputable automotive source, then please make sure to cite the quote.
Reliability
Edit
Warranty options and scheduled maintenance information should be mentioned here.
This section should reference points on safety ratings and features of the vehicle.
Add Photos of the vehicle here.
Please make sure not to use copyrighted photos.
List the colors that the particular <MODEL> is offered in.
Main Competitors
Edit
Create links to other <MAKE> <MODEL> pages in this section.
Hybrid Models
Edit
If there are hybrid versions of this vehicle manufactured, then please elaborate a little bit on it here.
Unique Attributes
Edit
It is one of the cheapest convertibles that you can get today.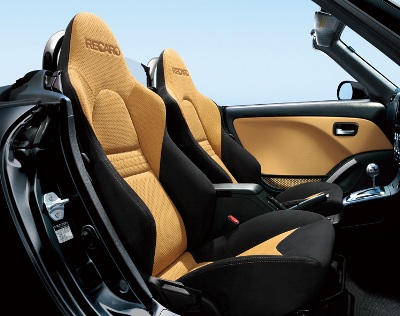 The compact interior size might be suitable for the Japanese,but not for most European people.
Resale Values
Edit
Add more fields as necessary.
<MODEL> Year
Year X
Year X-2
Year X-3
Year X-4
Resale Value
$
$
$
$
Criticisms
Edit
Most Europeans are not satisfied with the interior space,which is more suitable for Japanese people,as they are shorter.
Generations
Edit
Fill in as many as appropriate. Add more if necessary and pictures wherever applicable.
Please make sure NOT to use copyrighted pictures.
Current Generation: (YYYY–present)
Edit
Fifth generation (YYYY–YYYY)
Edit
Fourth generation (YYYY–YYYY)
Edit
Third generation (YYYY–YYYY)
Edit
Second generation (YYYY–YYYY)
Edit
First Generation/Origins (YYYY–YYYY)
Edit
Worldwide
Edit
If the vehicle is sold in other markets worldwide, then this is the section to mention that information. Also, mention if the <MODEL> goes by another name in these other markets.
Design quirks and oddities
Edit
The Daihatsu Copen appears in a number of video games including, Tokyo Xtreme Racer Drift, Tokyo Xtreme Racer Drift 2, Gran Turismo Concept, Gran Turismo 4, GT Pro Series and Gran Turismo 5.
List out notable awards that the model has received while in production. Boldface the company or organization that gives out the award, and Italicize the name of the award.
External Links
Edit
Please include any external sites that were used in collaborating this data, including manufacturer sites, in this section.
News and References
Enthusiast Sites and Discussion Forums