Search By Model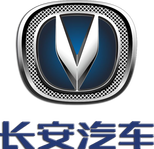 2016 Current Models
(insert vehicle type)
CV11
Chang'an Automotive Group
(also called
Chang'an Motors
and
Chang'an auto
) is an industrial manufacturer in Chongqing, China. The company has three joint ventures to build automobiles with Chinese, Japanese, and Western auto companies, and plans to build self-designed models for export in the near future. As of 2005, Chang'an ranks the fourth among the "Big Five" automobiles makers in China (The other four are
First Automobile Works
,
Dongfeng Motor Corporation
,
Shanghai Automotive Industry Corporation
, and
Chery Automobile
).
The company began assembling inexpensive commercial trucks under license from Suzuki Motors in 1990. Shortly after, in 1992, the two companies formed Chang'an Suzuki to built licensed versions of the Suzuki Alto and Swift. In 2001, Chang'an Ford was formed to build CKD Ford Focus, Fiesta, and Mondeos. The company is currently building a new factory in Nanjing to build Mazda cars. The company's own self-branded vehicle, the Chang'an CM8, was launched in 2005.
Joint ventures:
Models
Concept Models
See Also
External links