Bentley Mulsanne (2011)
Bentley
aka
Project Kimberley
New Grand Bentley
Production
2010 (expected)
Class
Ultra-Luxury
Body Style
4-door, 5-seat Sedan
Length
219.49 in (5575 mm)
Width
75.80 in (1926 mm)
Height
60.01 in (1526 mm)
Wheelbase
128.60 in (3266 mm)
Weight
5700 lb (2585 kg)
Transmission
ZF 8-speed paddle-shifted Manumatic, RWD
Engine
6.75 litre (6750 cc) twin-turbocharged V8
Power
505 hp (512 PS, 377 kW) @ 4200 rpm
752 lb-ft (1020 Nm) of torque @ 1750 rpm
Similar
Rolls-Royce Phantom
Designer
Dirk van Braeckel
The Bentley Mulsanne (codenamed New Grand Bentley) is the official name of the new Ultra-Luxury flagship offering from British manufacturer Bentley Motors Limited.. The new model, replaces the aging Arnage that has been spearheading the lineup since 1998. It will go head to head with the Rolls-Royce Phantom and the Maybach 62.
There is wild speculation as well regarding the engine as the Arnage's 6.75 litre V8 is even more archaic, going on for over 50 years. Some sources claim that the venerable British workhorse will either be replaced or supplemented by ones from Audi, including the V12 TDI.
See Autopedia's comprehensive Bentley Mulsanne (2011) Review.
Recent Changes
Edit
As expected, the 2009 Pebble Beach Concours d'Elegance played host to the introduction of the new flagship Bentley. Called the Bentley Mulsanne, the Arnage replacement is about eleven inches longer than the Flying Spur, revives the historic Mulsanne name and redesigned carte blanche. The car borrows styling elements from the historic 8-liter Bentleys from the brand's pre-Rolls-Royce days (especially in the headlamp arrangement) and the Bentley Brooklands. Underneath the bonnet is a V8, however, details such as horsepower figures or if the new engine retains the classic 6.75 litre displacement are still under wraps until the 2009 Frankfurt Motor Show. [1]
Styles and Major Options
Edit
Certain vehicles come in different trim levels or body styles. Features and major options should be mentioned here.
Add more fields as necessary.
MODEL Trims
Mulsanne
MSRP
US$285,000 (excl. tax and delivery)
Invoice
$Price1
Gas Mileage
Edit
Add more fields as necessary.
As seen on the FuelEconomy.gov website, the City/Highway MPG averages are as follows:
Trim
Trim1
Trim2
Trim3
Trim4
MPG
16.7 mpg UK (16.9 l/100km) Combined
c/h
c/h
c/h
Engine and Transmission
Edit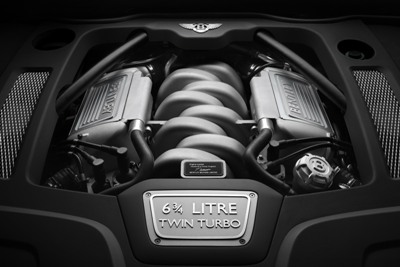 Specifications, details, graphs, pictures and other information regarding the powertrain is placed in this section.
Performance
Edit
Please make sure to write information of the vehicle's performance in a third-person point of view. This section should include information about the car's acceleration figures, handling, braking, etc.
If using information gathered from Road Test articles from a reputable automotive source, then please make sure to cite the quote.
Reliability
Edit
Warranty options and scheduled maintainance information should be mentioned here.
This section should reference points on safety ratings and features of the vehicle.
Ideation Sketches/Jestures
Teaser
Add Photos of the vehicle here.
Please make sure not to use copyrighted photos.
The Mulsanne is available in 114 paint colours that include everything from unusual heritage colours, special satin and pearlescent finishes and duo-tone combinations. The bespoke Bentley Mulliner customization program expands that range to infinite.
Main Competitors
Edit
Create links to other <MAKE> <MODEL> pages in this section.
Hybrid Models
Edit
If there are hybrid versions of this vehicle manufactured, then please elaborate a little bit on it here.
Unique Attributes
Edit
If there are any features of this vehicle that sets it apart from other vehicles in its class, then mention those unique attributes here.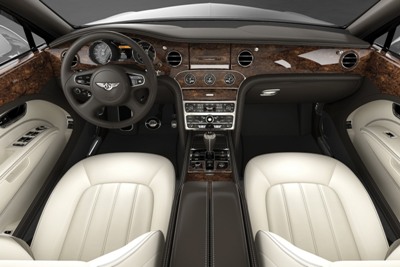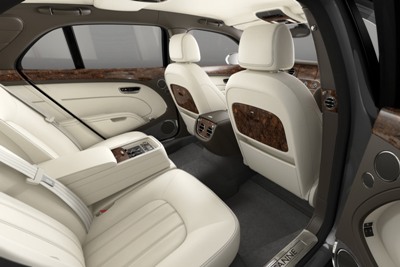 This section should include information on the interior's design, build quality, ergonomics, space (head and legroom, front and rear), features, stowage compartments and overall comfortability and livability. Add pictures wherever applicable and keep information in a third-person point of view.
Resale Values
Edit
Add more fields as necessary.
<MODEL> Year
Year X
Year X-2
Year X-3
Year X-4
Resale Value
$
$
$
$
Criticisms
Edit
Please make sure to keep critiques in a third-person point of view. If using criticisms from a reputable automotive source, then please make sure to cite the quote.
Generations
Edit
Fill in as many as appropriate. Add more if necessary and pictures wherever applicable.
Please make sure NOT to use copyrighted pictures.
Current Generation: (2011–present)
Edit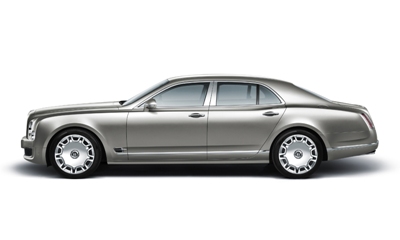 First Generation/Origins (1980-1992)
Edit
Main article: Bentley Mulsanne (1980)
Worldwide
Edit
If the vehicle is sold in other markets worldwide, then this is the section to mention that information. Also, mention if the <MODEL> goes by another name in these other markets.
Design quirks and oddities
Edit
Refer to any pop-culture tidbits about the vehicle in this section.
List out notable awards that the model has recieved while in production. Boldface the company or organization that gives out the award, and Italicize the name of the award.
External Links
Edit
News and References
Enthusiast Sites and Discussion Forums
Ad blocker interference detected!
Wikia is a free-to-use site that makes money from advertising. We have a modified experience for viewers using ad blockers

Wikia is not accessible if you've made further modifications. Remove the custom ad blocker rule(s) and the page will load as expected.